RE-IMAGINING THE FUTURE OF CREATING AND EXPERIENCING MUSIC AND MEDIA
KINGDOM BECOMES IMMERSIVE 7.22.22
Multi-Grammy Award winners Maverick City and Kirk Franklin Join to release the groundbreaking KINGDOM BOOK One
Thank you entrusting us to mix and deliver it in Dolby Atmos and Sony 360 RA
Congratulations to Ron Hill and the team at RCA | Sony Music for making history with Travis Greene's release Oil+Water! Thank you for allowing us to be apart of
the first ever Gospel Album in Atmos
A conduit for content creators, record labels, artists, music publishers and film makers advancing into the world of immersive music and audio. We operate globally from our Nashville based Dolby Atmos studio and network of studios. Our close working relationship with
Dolby
ensures our clients the ultimate in compatability, fidelity and excellence.
We are veteran music and film industry recording professionals considered forerunners in production, distribution, streaming platforms, artist services, cloud storage, content delivery networks, live music and now immersive music.
about
the
team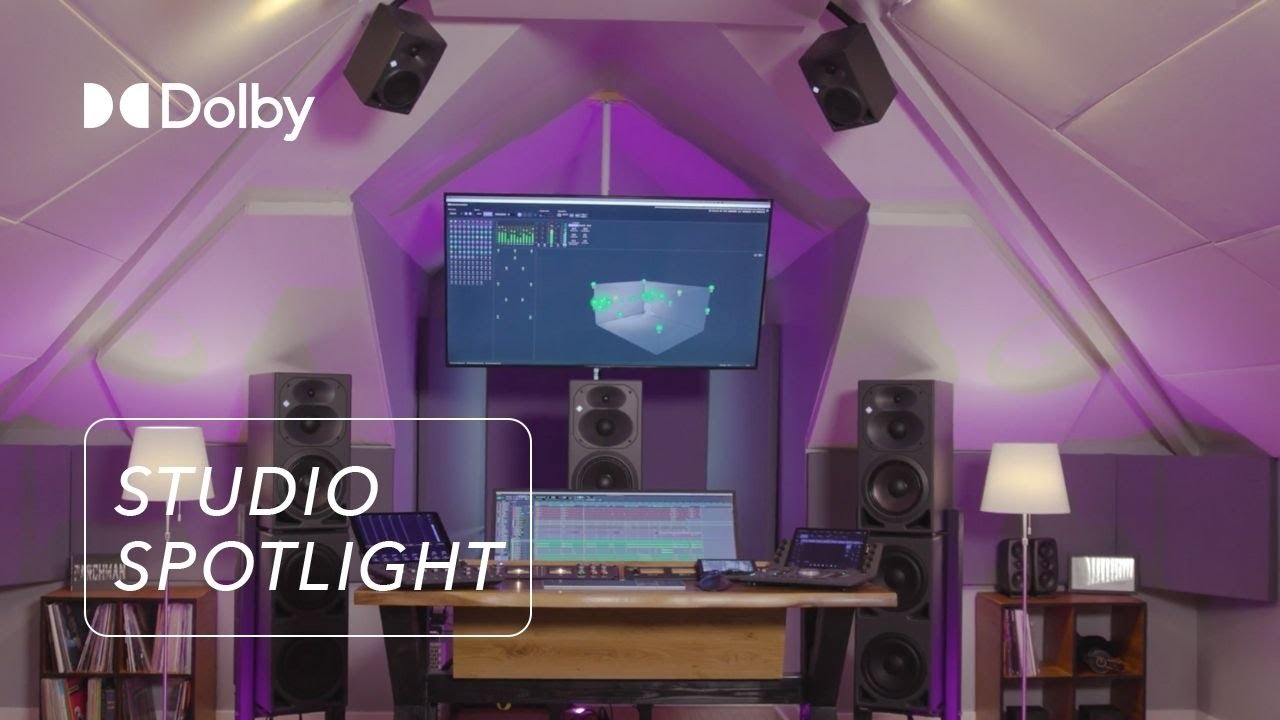 Our services include immersive (3D) mixing, production, catalog re-mixing, rendering, mastering, immersive content delivery to streaming services and soon a game-changing live experience. Our proprietary process allows us to faithfully and cost effectively remix masters from various formats (including stereo) into Dolby atmos, Sony 360, MPEG-h - we also deliver .Atmos, MP4, Binaulral, 7.1, 5.1 and stereo
Immersive audio technologies like Dolby Atmos are HD object-based formats. They are being adopted at a rapid pace by leading streaming platforms (Apple Music, Tidal, Amazon), music labels (Universal, Warner, Sony) and consumer electronic companies (Apple, Samsung among others ) in anticipation of mass consumer acceptance.
IMMERSIVE IS THE NEW STEREO

360-degree sound opens up a dream world for producers, engineers and envelopes listeners in a new musical world. It has been compared to going from mono to stereo, from black and white TV to color, from standard resolution to 8k. Listen again for the first time!

IMMERSIVE IS THE FUTURE OF MUSIC

Technology has always played a vital role in determining how we experience, consume and monetize music. Every disruption is an opportunity for revival. Think of the introduction of player piano roll, the wax cylinder, 78's, 33's, 45's, cassettes, CDs, digital downloads to ubiquitous streaming - each has led to renewed enthusiasm, investment and demand by consumers. Now imagine something truly revolutionary!

Dolby and Dick Clark Productions created an immersive experience at the

2019 American Music Awards

with a live in-venue performance from

Dua Lipa, Lizzo,

and

Post Malone

in

Dolby Atmos

. In late 2020

Apple

introduced

Airpod Pro

spatial audio and the Atmos equipped iPhone.

Universal

,

Warner

, and

Sony

are investing heavily in re-mixing and re-releasing music in immersive formats like

Dolby Atmos.

Thousands of titles are now streaming on

Apple Music

,

Tidal

and

Amazon

including classic recordings by

John Lennon, Elton John, James Brown

as well as current releases by

Ariana Grande, Shawn Mendes, Post Malone and The Weeknd.
Give us a call . Send us a note.